TSSC is committed to quality
Every client can be assured that our team of experienced professionals know how to exceed project expectations and conquer any challenge. That's why the majority of our product line is ISO 9000 certified with manufacturers following the highest international quality standards as well as meeting the requirements set by regulatory authorities. Each of our engineers and technicians is expertly trained by our key suppliers to ensure complete competence. Our independent quality management consultant thoroughly reviews both our products and processes to guarantee a client experience that is second-to-none.
Design Services
Our expert personnel work closely with leading kitchen design and management consultants to bring our clients' visions to reality. From simple upgrades to complete commercial kitchen and laundry design, our in-house CAD design department provides quick turnaround with on-point drawings and renderings ready for implementation. By collaborating with our carefully selected associates and suppliers, we deliver the perfect combination of design and function with maximum value and efficiency.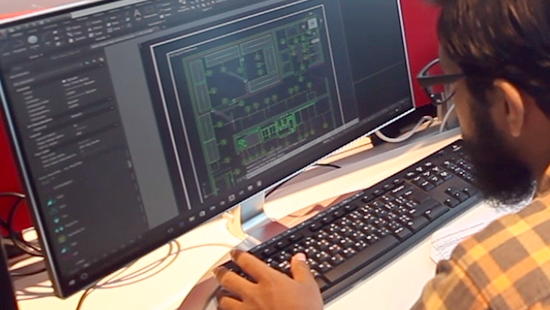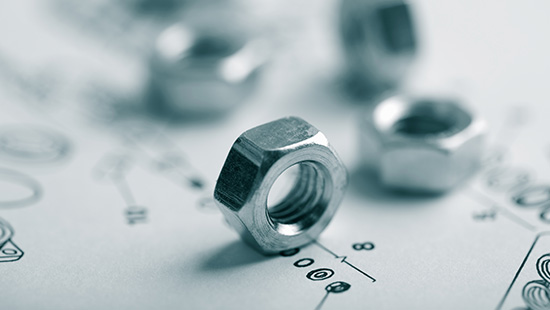 Equipment Specification
As dedicated developers of our clients' dreams, we continually monitor the market for the latest in technology and quality standard developments. We believe our decades of experience and exclusive network of trusted brands allow us to give our clients a unique insight into equipment specifications and selection. We work with market leaders and committed specialists who share our enduring pledge to high quality products and services. Our commercial kitchen equipment offerings have flawless records supported by leading catering professionals around the world. Our laundry equipment options can be found in some of the world's most renowned hospitality chains.
For cold storage requirements, Technical Supplies & Services Co., a sister company, supplies complete solutions to hotels, catering companies, and the wider commercial market. Their quality has been approved by McDonald's International to supply their coldroom panels to all their outlets in Middle East and Africa region.
Project Management
We know our clients need an experienced provider who can guide their projects to completion. That's why we have built customer care into every step of a project's lifecycle. From design to handover, and even operator staff training, we oversee each project with our in-house resources and working partners.
Our clients' satisfaction comes first, so we work to make sure everything is completed on time, within the budget, and per specifications. Whether it's the installation of a few pieces of equipment or a number of specialty pieces, we bring our expert skills and professionalism to the field. For particularly large or complex projects, our full-time project manager is on-site from the start through to handover, ensuring each step meets strict quality standards.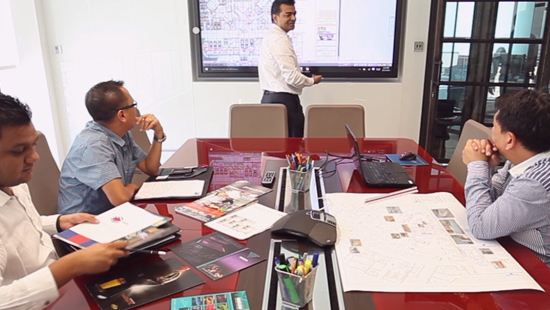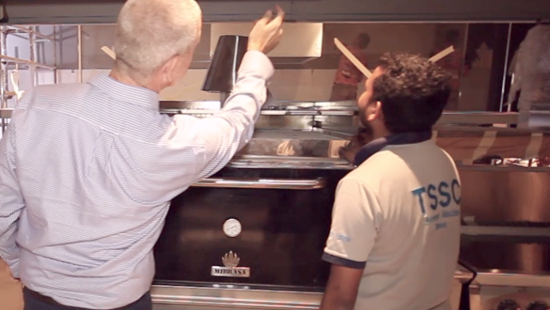 Installation & Maintenance
Installation and maintenance require an expertly trained and highly skilled team of professionals. We do this by separating the two departments entirely so that there is full focus on either the installation or the service requirements for any project and or client respectively. Additionally, we train our team at our key suppliers' facilities so that they have the in-depth knowledge and experience necessary to attend to any installation or service with complete efficiency.
Our commitment to aftersales service lead us to be the first company in the region to introduce an 800 toll free number working 24 hours a day for all our customers to attend to any equipment breakdown calls. In addition to this, we have a software that tracks your breakdown from the initial call all the way to the time it is completely repaired. We provide customers with online credentials to access their account with TSSC to check on all their service call outs and/or maintenance agreements. We believe this transparency will help build trust with our customers.
Apart from our 24-hour service, TSSC can provide extended warranty and/or maintenance services on a yearly basis to ensure total equipment protection against any malfunction. In addition, we maintain our own in-house inventory of spare parts to minimize equipment downtime and ensure a swift return to full functionality. We do this by having a Spare Parts Division available for the separate sale of refrigeration and catering equipment parts